You are your creative business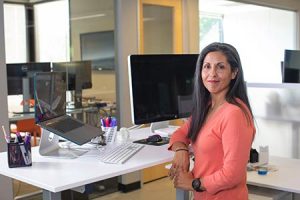 Starting your own business is a dream many people share. In fact, a survey conducted by St James's Place Academy found that 75% of 25 to 55 year olds would like to be their own boss. They are attracted by the thought of being in control of their lives, choosing their own working hours and doing something they love.
In 2020, more than 85,000 more new businesses were created than in 2019. The Covid-19 pandemic has been the trigger for many to take the plunge and branch out on their own. There are around six million small business in the UK and about three quarters of these are sole traders. All these people are relying on their own talents, dedication, and hard work to earn a living.
The creative sector, defined by the UK government as "those industries which have their origin in individual creativity, skill and talent and which have a potential for wealth and job creation through the generation and exploitation of intellectual property" is one of the fastest growing parts of the UK economy. In particular, the advertising, marketing, video games and creative tech sectors have boomed. Over the past year, technology has become more crucial than ever and generally, jobs in these industries can be conducted remotely, allowing these businesses to flourish in the current climate.
Driven by passion
Most creative businesses are based on the talents of their founder or founders. After getting experience and learning their trade in other agencies or in-house, many have the desire to set up on their own to pursue the projects that they care about. The best creative campaigns are often created by those with a real passion for the project. It is this desire to work with clients and brands that they are inspired by that pushes them to take the leap and set up on their own.
A very personal business
Creative business owners are driven by building something they can be personally proud of. They put so much of themselves into their work, that the business comes to define who they are and what they stand for and their expertise and knowledge become the main selling point, attracting clients to the business. So, what happens to the business if something happens to the founder, the life blood of the organisation?
Of course, no one likes to think about the worst-case scenario, but that is exactly what any business owner needs to do, especially one built on specific talents. Hoping things will be OK and that your luck will hold, isn't a sensible option; the experiences of the last year have shown how risky at strategy that is. If your business relies on you being fit and able to work at full capacity, if you have others that depend on your income, then you need to consider how you can protect yourself effectively.
Making creativity pay
While the type and style of work is important, the primary reason for any business to exist is to make enough profit to support the founder and any employees. If this doesn't happen it can't survive long-term, no matter how brilliant or inventive the work may be. If you've put your heart and soul into an enterprise, you want to have something to show for your efforts. Thinking about where your business is going or how it will support you during and beyond working age, is something many fail to consider early enough.
Project managing your business
Effective project management is essential for any successful creative agency. It's vital you have a plan for each campaign, detailing what you want to achieve, what you need to do to meet your objectives and when you need to achieve these by. This project plan dictates how you allocate resources, how much you charge and what profit you'll make. It is an essential building block for your business. Do this well and you'll have satisfied clients. Do this poorly and you'll soon be in trouble, failing to meet expectations and deadlines.
It makes sense to think about your business in the same way as a project. What are your goals? How will you make these happen? Where do you want to end up? It can be all too easy to get caught up in the day to day running of the business, totally consumed by current projects and where the next ones will come from to consider what the future might hold. However, failing to have a long-term plan can mean events creep up on you. Before you know it, years have gone by and you have no idea where the business is going or when you can begin to slow down and enjoy the fruits of all your hard work.
Time poor
Most successful business owners are hard workers. On average work 45.5 hours a week and more than half say they work six or seven days a week. As the old saying goes, time is money and when you work in an industry that changes your time by the hour, you want to spend as much of your time as possible on billable projects. Spending precious time on tasks that others can do better and quicker doesn't make sense. It pays to employ an expert to help you out so you can spend your precious time on the tasks you love.
How a financial adviser can help
While the vast majority of small businesses will have an accountant, far fewer will have considered getting a financial adviser. Not many founders have time to spend hours looking for suitable policies or reading through fine print, they are working long hours to ensure their clients are receiving the best possible service, so it is these businesses especially who can benefit most from financial advice to make the most of their income.
It is a common assumption that financial advisers are just there for the super-rich, those coming up to retirement or those with a pressing, specific need. However, just as an accountant can be an invaluable aid, financial advisers can make an enormous difference to the success of a business, providing knowledge, support and guidance that will allow you to concentrate on what you do best.
Forward planning, risk management and investment advice are just some of the skills they bring to the table. They are the voice of the real world, pointing out the hazards you may encounter, how to protect yourself effectively against them and what you need to consider to take sound, financial decisions. They ask the questions that help you formulate a plan and give you the tools to execute your strategy.
Jodie Brock is the Founder and Creative Director of Villain. Working with a financial adviser has been invaluable for her and her business. "It has really made me think about planning and what to do with the money in my business to create a secure future. I like having one trusted person investing my money wisely and helping me consider how to protect myself and my family too. As a mum, it made me realise the importance of getting a will and the benefits of investing in child ISAs to provide for them in the years to come."
For any founder of a creative business that is short of time, lacks the knowledge and experience to deal with financial planning, cannot afford to lose money and would like to share the burden of responsibility for the success of their business, a financial adviser could be the answer they are looking for.