Taking responsibility – creating your own financial security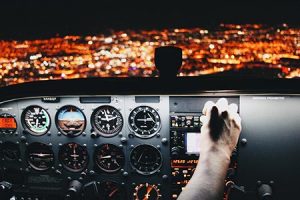 Money is a subject that many people find difficult to discuss. In fact, a quarter of UK adults say just talking about their personal finances makes them feel anxious and nervous. While other taboos in society like mental health are beginning to be addressed, talking about money appears to be subject still very much off limits for a significant number of people.
This attitude towards finances shows just how uncomfortable many people are tackling the subject. The consequence of this can be disastrous. Not talking about it is not the only issue. The majority of UK adults (57%) have no idea what they spend their money on, failing to keep track of their finances. This may explain why people in the UK owed more than £1.7 billion at the end of January 2021.
Clearly ignoring the topic is not the solution. Not only can it cause huge financial problems, but it can also have a severe impact on health too. New research reveals that low levels of financial literacy and confidence is undermining mental wellbeing. Adults aged 18 to 34 were found to have the lowest levels of financial literacy, potentially storing up huge problems for the future. Not taking control of your finances causes huge amounts of stress.
As a Financial Adviser, I want to help change this situation and enable people to realise that dealing with their finances is much less scary than hiding from them and hoping any problems will magically resolve themselves. Being informed is a much better, healthier place to be in. Having the key facts and knowing that help is readily available for anyone that needs it makes an enormous difference, giving you confidence and control.
Get to know the basics
Why are people anxious about starting a new job or joining a new club? It's the fear of the unknown and what to expect. The mind begins to race and comes up with all manner of disasters that might happen, because you don't know what it will actually be like. Nine times out of 10, the reality proves to be much easier to cope with than what was imagined.
It is this lack of knowledge, the fuels the fear of finances. Over 20 million adults in the UK don't feel confident about managing their money, and I believe much of this is down to their fear of the unknown. Almost 60% of people don't know how much they have got in their pension pot; let alone how much they should be saving for their retirement. Even more worryingly, 16% of people are unable to even identify the balance on a bank statement.
If you don't know how what resources you have, it's impossible to plan effectively. You wouldn't dream of organising a wedding without knowing how many people were coming or how much you could afford to spend. Just imagine how stressful that would be!
Start to get control of your finances by putting together a simple budget. This may take a little time initially, but once you've done the groundwork, it will only take a few minutes each month to update and give you real peace of mind. Here's how to get started:
Work out your monthly expenses – how much are your spending on utility bills, living costs (food, clothes etc.), travel, insurances (home, car, life etc.), leisure, debts?
Work out your monthly income – how much is your salary? Do you have income for any other sources like property or investments?
Consider likely one off expenses – these are things like an annual holiday, car servicing or school trips. Make a realistic estimate of what they cost and divide that by 12 to add to your monthly expenses figure.
 Work out what you have left each month – if you have money left over, think about how you could save this. If you have a deficit, work out where you could cut costs and find help to manage your debts.
If you have a clear picture of your financial situation, it is so much easier to start planning and managing your money effectively. This exercise shows where you spend most of your money, where savings could be made and motivates you to find the best deal, particular on areas where savings are possible such as utility bills.
Once you have this information, its important to track and review your budget on a regular basis, taking account of any changes or additional expenditure, so you keep on top of your current position. There is lots of help available online from reputable sites like the Money Advice Service or Citizens Advice. Money Under 30 has some useful free tools to help get you started.
Think of others
Very few adults live in complete isolation, free of responsibilities. As soon as you move out of the family home, you have bills to pay, with a rent or mortgage to cover. Your income is vital, the thing the allows you to do the things you love. The last year has shown how quickly things can change and how unpredictable life can be. No one can guarantee they will stay healthy and be able to earn a living. It's important to consider what you would do if you couldn't work, what resources you have to fall back on and how you could protect yourself.
This becomes even more important once you have a family. It is natural to want to give your child the best possible start in life, but this comes at a price. It is estimated that it costs £75,436 for a couple to raise a child to the age of 18 and £102,627 for a single parent. If, like more than 50% of young people today, your child decides to go on to higher education, tuition fees for a three year course could be up to £27,750 and accommodation for that period £14,742. This doesn't even take into account living costs, bills, travel etc.
While looking at these costs is scary, its far scarier to not address them and just hope you'll have enough put by to cover them. The earlier you consider the bills that lay ahead, the better prepared you'll be. My tips for parents are:
Don't go overboard, particularly when you have a new baby. Think carefully about what you really need and prioritise your spending over things that are just nice to have.
Don't try and go for perfection, children aren't careful so anything that is brand new can quickly lose its gloss. Look out for good deals and pre-used bargains.
Budget: it's really important to know what your income and expenditure and work out how you can begin saving. Just a few pounds put away each month can add up quickly over a childhood.
Your family depends on your income, so explore the best way to protect.
Make a will. If the worst does happen, it makes sorting out your finances much easier and more secure for those left behind.
Don't be afraid to look ahead
It's very tempting to live in the now and take every day as it comes. However, it's wise to keep one eye on the future and plan ahead, particularly for retirement. The state can only do so much. The pressures of battling COVID-19 and an aging population will inevitably put strain on public finances. A current full state pension is £179.60 a week, which equates to £778.27 per calendar month. This is far below the average amount people estimate they would need to comfortably live on, which is £1,360 a month.
In 2017, 85% of people reached the state retirement age, then 65 years old, and on average had a life expectancy of another 24 years. That is a substantial slice of life, which needs to be planned for, particularly as many people will suffer poor health during those years. However, one third of people leave retirement planning until two years before stopping work or don't bother at all. According to research from the Money & Pensions Service, only 7% feel prepared for retirement.
Taking a few simple steps now, can make your retirement a time you can enjoy, rather than worrying about finances and how to make ends meet.
Track down your pension pots from past employers and the check the value in each one.
Think about your living costs and how much income you will need in retirement – be realistic.
Consider what age you'd like to retire. This will give you a clear idea of how many years you have left to work and contribute to your pension.
Talk to your spouse and family about your hopes for retirement to ensure there are no surprises or misunderstandings.
Don't take unnecessary risks. Consultant an expert before doing anything that might jeopardise your pension pot or savings.
There are lots of pension calculators online, like this one from Which? that can help you find out how much you can expect to have as a pension based on your current information. This will show you what you need to do to obtain the pension that you want.
The power of positivity
Talk to anyone who has faced their fears and they'll tell you how empowering the experience is. Being in control and not being ruled by irrational thoughts, is hugely positive and rewarding. Don't let your finances be the fear that controls you. Anyone can follow the steps I've outlined to begin the process. Once you know where you are and where you want to go, we're on hand to help you secure your financial future and reach your destination safely.