Creatives: don't leave your financial future to chance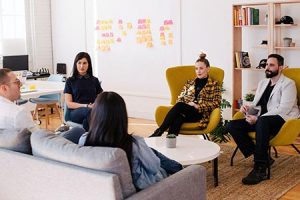 Most people don't choose to work in the creative industry to become rich. They are driven by a passion for the work and a desire to do something different, exciting and challenging every day. However, as time passes and they get a mortgage and perhaps start a family, there comes a time when it's vital to start thinking about the "real world" and how to protect what is precious to them.
Knowing where to start with financial planning can be tough. It can seem so overwhelming that many people prefer to put it off, rather than tackle it head on. However, it doesn't have to be that hard. Gary has this written this piece for Creative Review, including the simple questions creatives should ask themselves to get the ball rolling to begin their financial planning journey.