Closing the pensions gender gap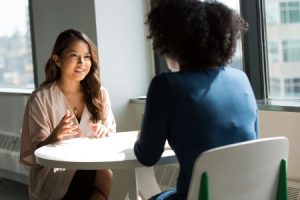 Research released to coincide with International Women's Day on 8th March by Scottish Widows starkly highlighted the gap between men and women when it comes to pensions. A female worker can expect to have £100,000 less in their retirement savings than their male colleagues. This gap is in part due to the time women tend to take out of the workforce to have and raise children. However, this is not the only factor. Women tend to earn less than men, put less aside for savings and are more likely to work part time, especially after having a family.
The pensions knowledge gap
While these reasons generally mean that women are likely to have less money, it doesn't tell the whole story. There is also an information gap that exists. From the way that financial products and services are marketed, the language used to describe them, and the people employed to advise on them, they are more focused on the needs of men and the traditional family set up. Women tend to have much less knowledge and confidence about finances than men. For example, 40% of men say they feel well informed about the pros and cons of investing money, compared to just 26% of women.
There is no doubt the financial management and planning are still seen as "male" topics, a hangover from previous generations where typically men went out to work and earned the money and women stayed at home and looked after the family. However, this picture has shifted significantly over the past few decades. In a quarter of households women are now the main breadwinner. Female employment has grown significantly. In 1971, 52.7% of women aged between 16 and 64 were in employment, in 2020 this had risen to 76.3%.
The pension gap between genders begins early
While the number of women working has increased, there has been a failure to educate them about the importance of financial planning and saving for their retirement. The state pension is only likely to partially cover their cost of living, so it is vital that they realise they need to put their own plans in place to make their retirement more comfortable. However, from their twenties onwards, women are already falling behind men. Women will typically save £2,200 a year during the first 15 years of their career compared to £3,300 for men over the same period. This is already creating a massive gap, that only grows wider as their careers progress.
What can be done to change the situation?
With a complex problem like the pension gender gap that has built up over a prolonged period, there is no one, quick fix. It will take time and effort to close this chasm and a change in attitudes which make finances relevant and accessible to everyone.
The first step to solving a problem is acknowledging that it exists. At last, this is a subject that is being covered and discussed in more detail. The fact that the gap is even being talked about is a major step forward. While there is more of focus on diversity and inclusion in society, this inequality needs to be part of that discussion, as women need to realise how it could dramatically affect their quality of life in retirement and put them at a serious disadvantage.
Bring financial planning to life
A major obstacle to women becoming more informed and confident to manage their finances is that many find the subject uninspiring. "I find financial products and services intensely dull, and this is probably a barrier to my engagement in them," says Jacquie Beaumont, Founding Partner and Creative Director of Think Make Create. Jacquie is certainly not alone in feeling this way. "The younger me would have yawned at the thought of a pension or insurance", says Lisa Doherty, founder of content marketing, social media and PR consultancy, toomanylisas. "I think new branding and advertising has helped make pensions and insurance more accessible for women, but I still think there's a way to go before they feel truly equal. We still see women as part of families in these ads, but not often as independent people in their own right."
Financial providers really need to address these points. They need to find a way to bring their products to life in a way that is relevant to women. Their language needs to reflect the realities of their lives today and tap into their desire to make their own choices, be self-reliant and build their own careers. Creating messages to acknowledge that many women are in control of their finances, be that on their own or as part of a family, will begin to break down this barrier and engage women more in planning their financial future.
Financial advice is for everyone
There is a perception that financial advisers are only for the super wealthy, which really isn't the case. They can help a wide range of people, not just those on bumper salaries. They are especially valuable to the growing number of consultants, freelancers, and small businesses owners, who don't have the safety net of workplace pensions and benefits to fall back on. A growing number of these are women.
"I used to think financial advisers were for millionaires", says Jodie Brock, Founder and Creative Director of creative agency Villain. "I think women are a lot more humble than men when it comes to their business and their future prospects. I set up my agency up seven years ago, but I didn't get a financial adviser until a few years ago as I wasn't aware how much a financial adviser could help me."
As financial advisers, we need to do a much better job of reaching out to a wider cross-section of society, explaining what they do and the benefits they can bring in clear and simple terms. They need to understand that women can think differently to men. They often have a more cautious approach to money and risk, which can be a barrier to them seeking help. By reflecting this in their communications, financial advisers can demonstrate they are empathetic to the thoughts and needs of women and make financial planning more attractive and relevant to them.
Women have been disproportionally affected by the Covid-19 pandemic. Young working women have been some of the hardest hit by its short-term financial impact. It is vital that they understand how important it is to spend time on planning their finances for the future, to ensure this negative impact does not persist into their retirement.